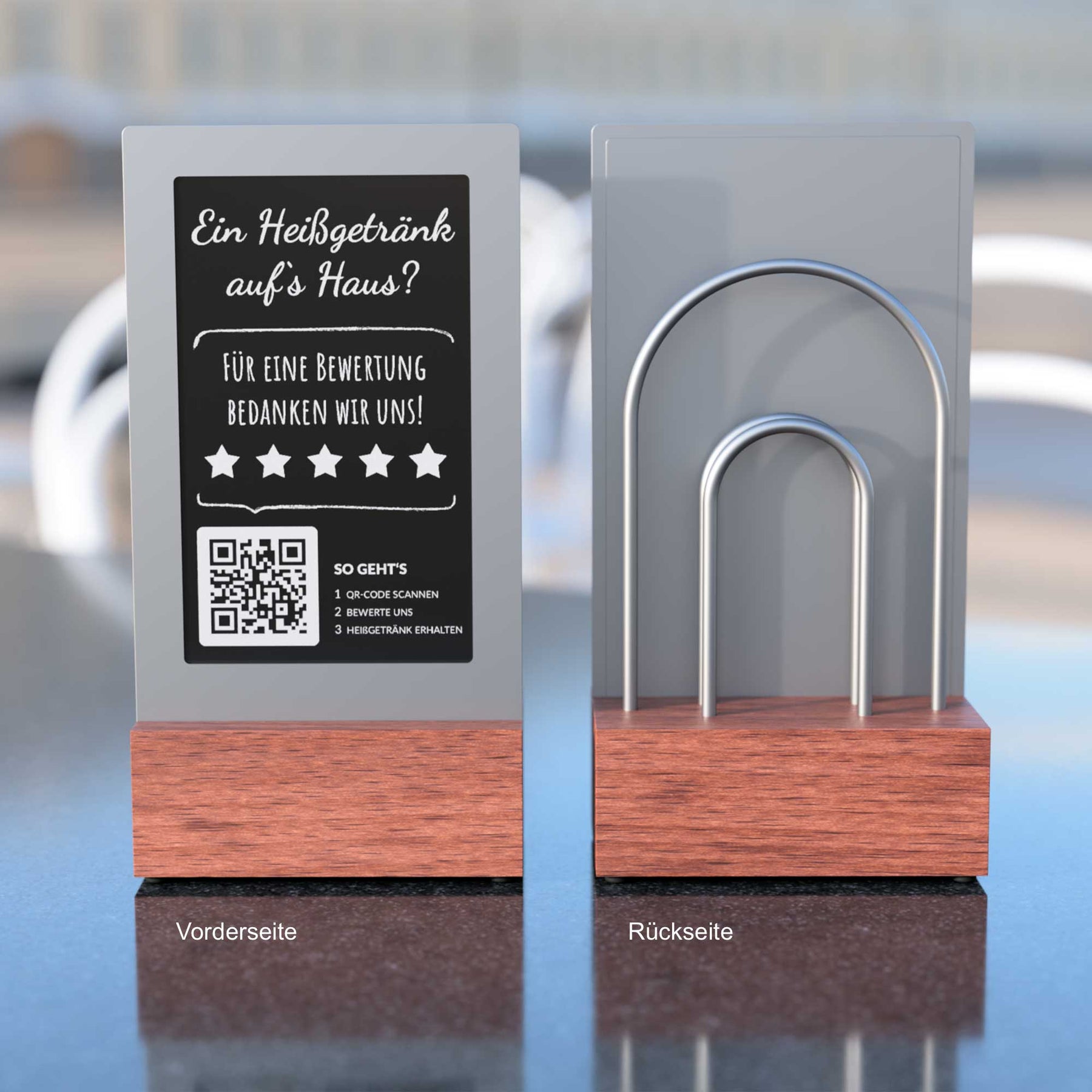 Gastro table display Diwa "Cards Back" - Starter Kit
Save 60 euros with discount code (1 x per customer): "DIWAPROMO"
Digital table display in a complete set with all accessories such as power supply, chalk board and pens.
The complete set - everything included!
Free shipping 
This set is ideal for trying out all the functions of the Diwa. It includes everything you need to get started. The Diwa app is available free of charge in the Apple App Store or in the Google Playstore.

A chalk board and a chalk pen are also included. With it you can easily draw or write messages and then photograph them using the Diwa app and send them to the Diwas.
The diwa in the set is no different from the normal diwas. It is not limited in functionality.
The viewneo Diwa starter kit consists of:
1 x viewneo Diwa Cards Back
1 x power supply for charging
1 x chalk board and
1 x chalk pen.
---
Diwa App for IOS and Android
An app is required for setup and control. The IOS version for iPhone/iPad can be found here in the App Store. For Android devices, the Diwa app can be found in the Google Play Store .^
Material: anodized aluminum
Dimensions: 75x130x250 mm (LxWxH)
Weight: 800g

Technical specifications
DISPLAY
Type: E-Paper, 7.5", 800x480, 4 Greyscale

WIFI
802.11 b/g/n 802.11 n (2.4 GHz), up to 150 Mbps

BLUETOOTH
Bluetooth 4.2 BR/EDR BLE dual mode controller

BATTERY
Lithium ion battery 5800 mAh charging time 9V 2A approx. 2.5 hours