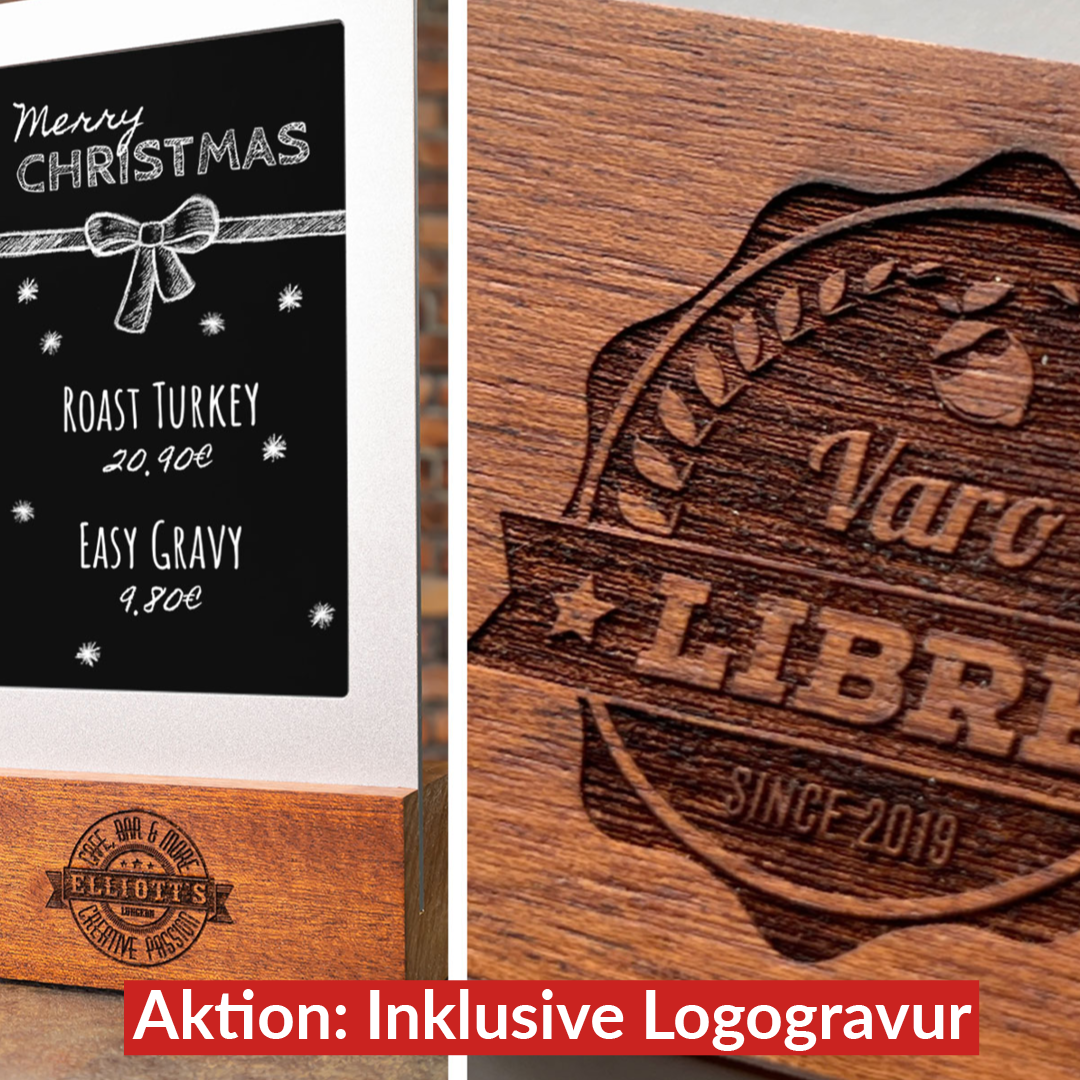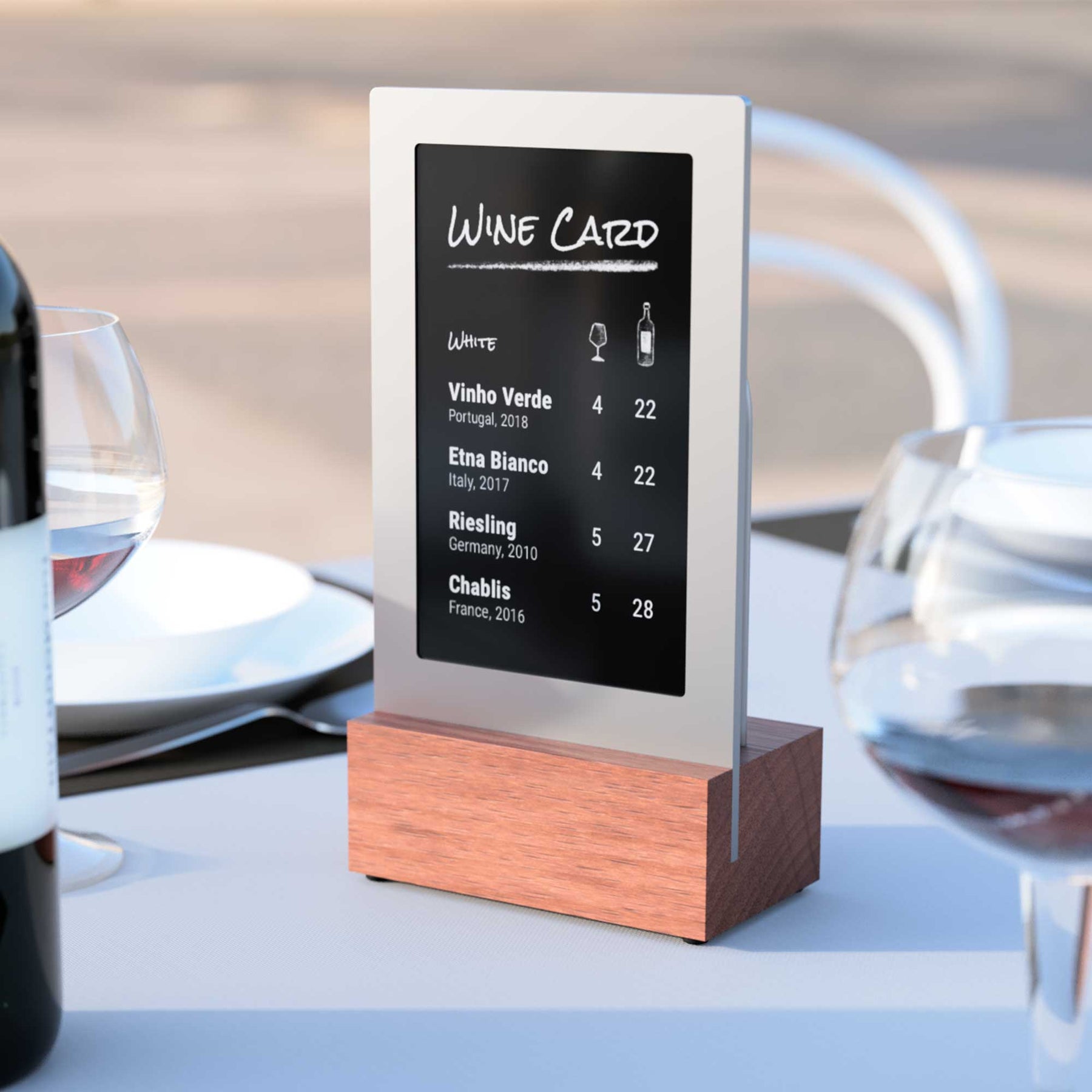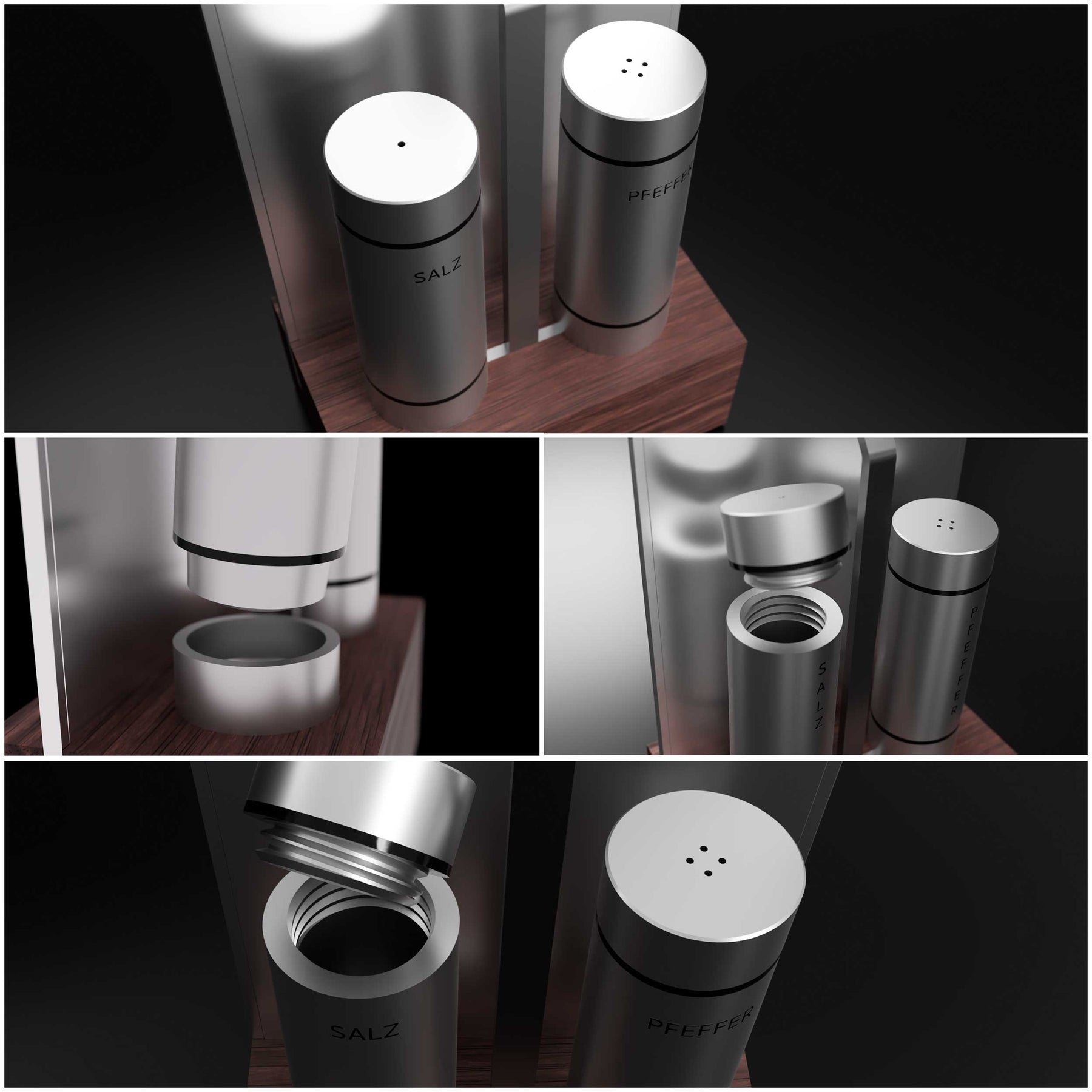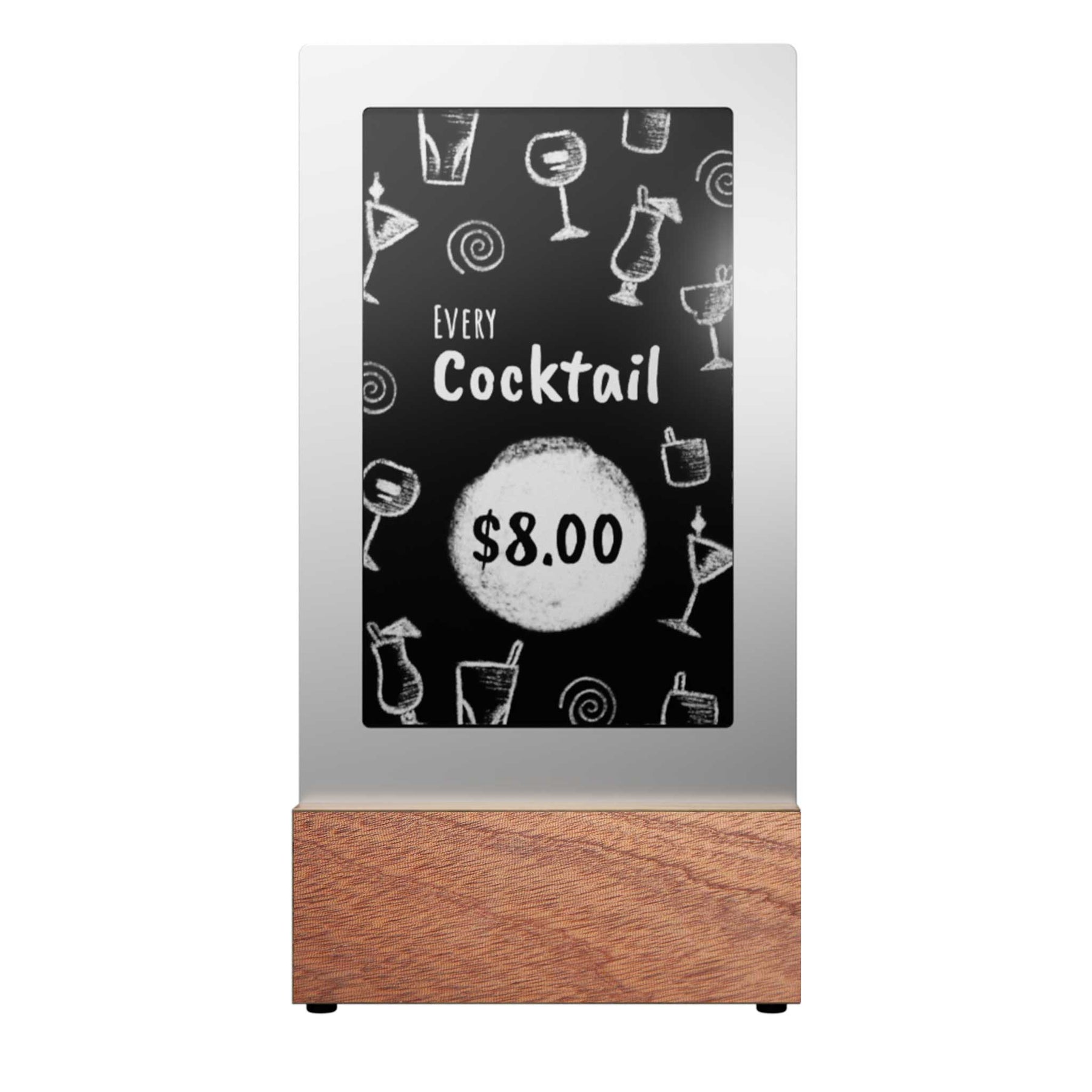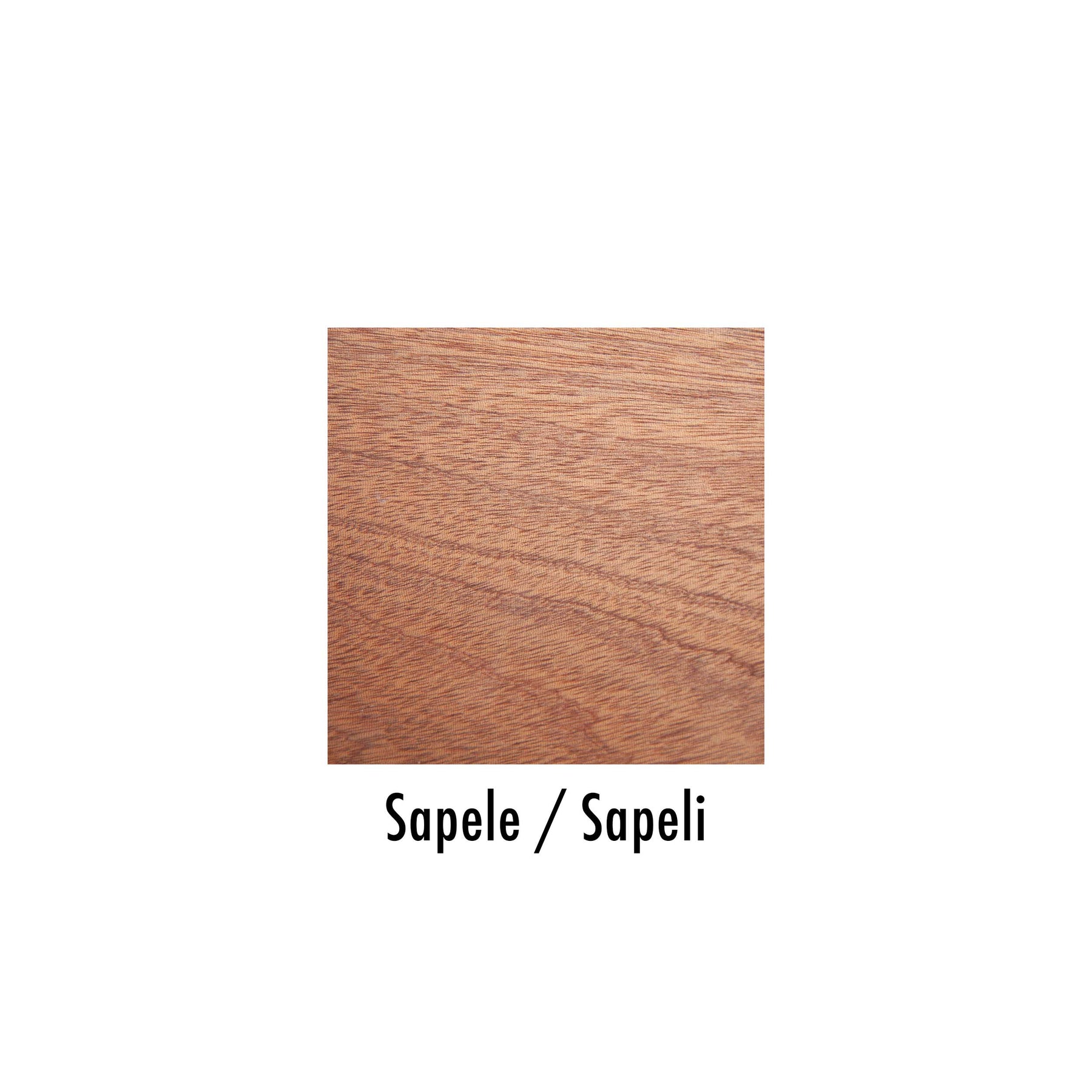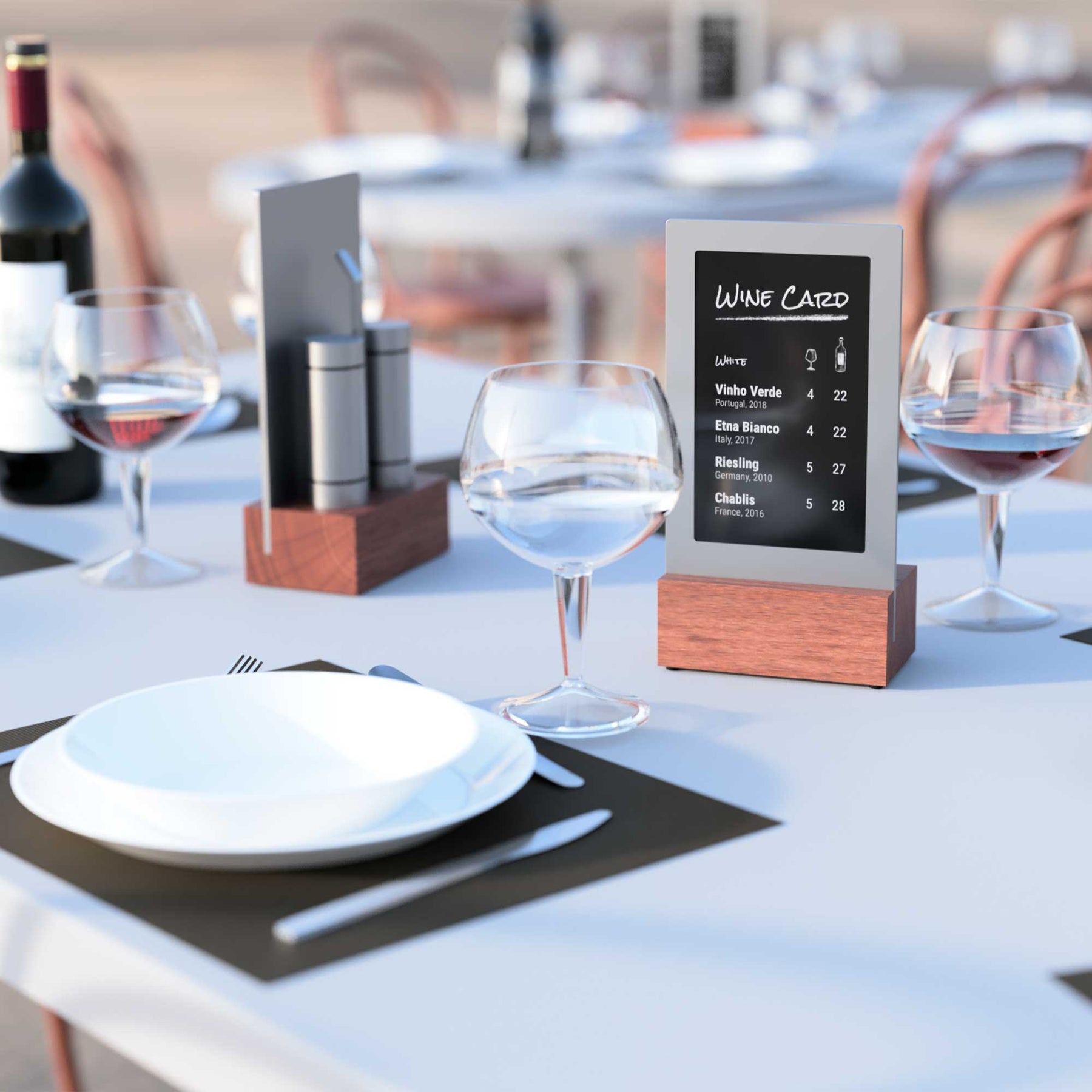 Gastro table display Diwa "Shaker Back"
Current delivery time: 7 weeks
Digital table display with elegant salt and pepper shakers on the back, integrated e-paper screen, Wi-Fi, Bluetooth and long-lasting lithium-ion batteries.
viewneo Diwa - digital chalk board with elegant salt and pepper shakers

The table display advertises new products or draws attention to events. The display or the display plan can be easily changed using a smartphone app.
Central Management
Each display can be determined individually for individual tables separately or for entire groups of diwas (e.g. whole restaurant or areas). In this way, the advertisements for many restaurants can be set centrally at the same time.
High quality materials
The Diwa is reserved like a real chalkboard and impresses with high-quality materials (real wood and aluminum) and the chic design.
Wireless at the table
The integrated lithium-ion battery lasts at least 30 days on one charge and is operated intuitively via a smartphone app (available for IOS and Android). The economical e-paper display can also be read in direct sunlight.
Show QR codes
For digital ordering or payment (via third-party applications) or to receive Google and TripAdvisor reviews.
Additional Benefits
Display by photo, saved templates or specially created content via Diwa App
time control

for displays, e.g. breakfast in the morning, lunch in the afternoon, dinner in the evening
Third-party app integration: e.g. with DISH (Metro) with digital menu (via QR code), contactless ordering (DISH Order), contactless payment,
Third-party app integration: e.g.

chayns®, for contactless ordering/payment
Third-party app integration

: Compatible with many other order and payment providers for the catering industry

Integrated: Guest check-in
Automatic upselling through

connection to POS systems

(optional)
variants
The Diwa is available in the following variants:

Diwa Cards Back with menu card holder on the back (this product)
Diwa Shaker Back with high-quality salt and pepper shakers (see corresponding product in the shop)
Specifications
Material: anodized aluminum
Dimensions: 75x130x250 mm (LxWxH)
Weight: 800g
Technical data

Display
Type: E-Paper, 7.5", 800x480, 4 Greyscale

WiFi
802.11 b/g/n 802.11 n (2.4 GHz), up to 150 Mbps

Bluetooth
Bluetooth 4.2 BR/EDR BLE Dual Mode Controller

Battery
Lithium-ion battery 5800 mAh, charging time with accessory power pack approx. 2.5 hours
Accessories
Not included: Charger 9-12V 2A.
This must be ordered separately. One power pack is enough for every 4 Diwas, since not all devices have to be charged at the same time.
Current delivery time:
7 weeks
Diwa App for IOS and Android
An app is required for setup and control. The IOS version for iPhone/iPad can be found here in the App Store. For Android devices, the Diwa app can be found here in the Google Play Store.
Material: anodized aluminum
Dimensions: 75x130x250 mm (LxWxH)
Weight: 800g

Technical specifications
DISPLAY
Type: E-Paper, 7.5", 800x480, 4 Greyscale

WIFI
802.11 b/g/n 802.11 n (2.4 GHz), up to 150 Mbps

BLUETOOTH
Bluetooth 4.2 BR/EDR BLE dual mode controller

BATTERY
Lithium ion battery 5800 mAh charging time 9V 2A approx. 2.5 hours