The gateway of the viewneo RFID system is the interface between the RFID readers and the Internet. Detected signals - for example the lifting of a product - are sent from the sensors to the connected gateway. Connected to the viewneo digital signage cloud via the Internet, this gateway now sends the signals there, where they are then recorded as a trigger. For example, a monitor can display specific content when a product is lifted.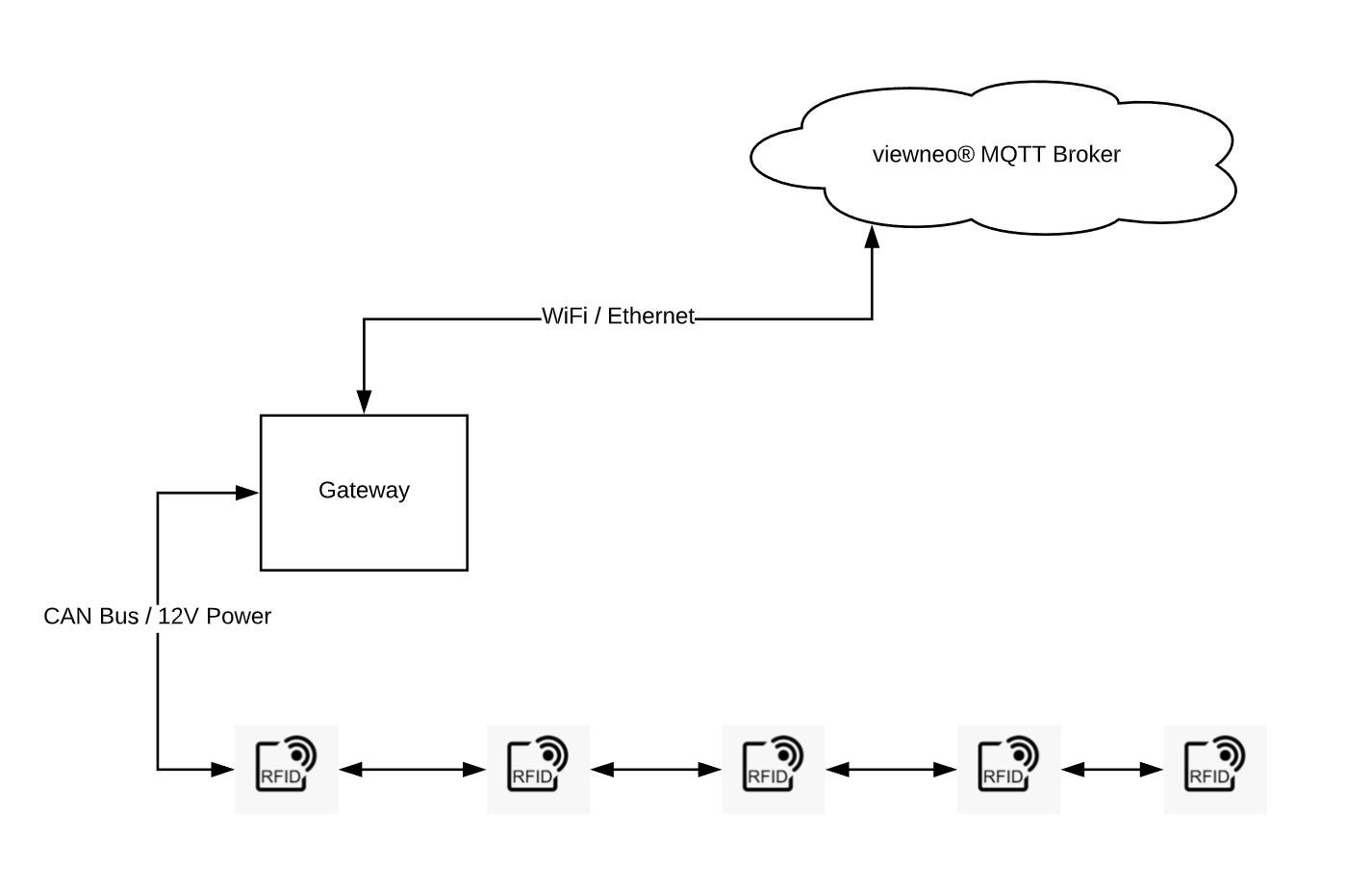 1 gateway is sufficient for up to 30 readers
Only one gateway is required for every 30 readers. The communication between the readers and the gateway takes place via a CAN bus line. The maximum length of the CAN bus is 500 meters. So this is the distance between the first element in the bus - e.g. the gateway - and the last element (last reader).
More information about the RFID gateway can be found in the viewneo online documentation.
A manual for setting up the device can be found here.
Technical data
| | min | Max |
| --- | --- | --- |
| Number of readers | 1 | 30 |
| Number of gateways | 1 | 1 |
| Length of CAN bus | 1m | 500m |
| Bandwidth | 125 kbps | 1 Mbit/s |
| Power supply | 12V | 24V |