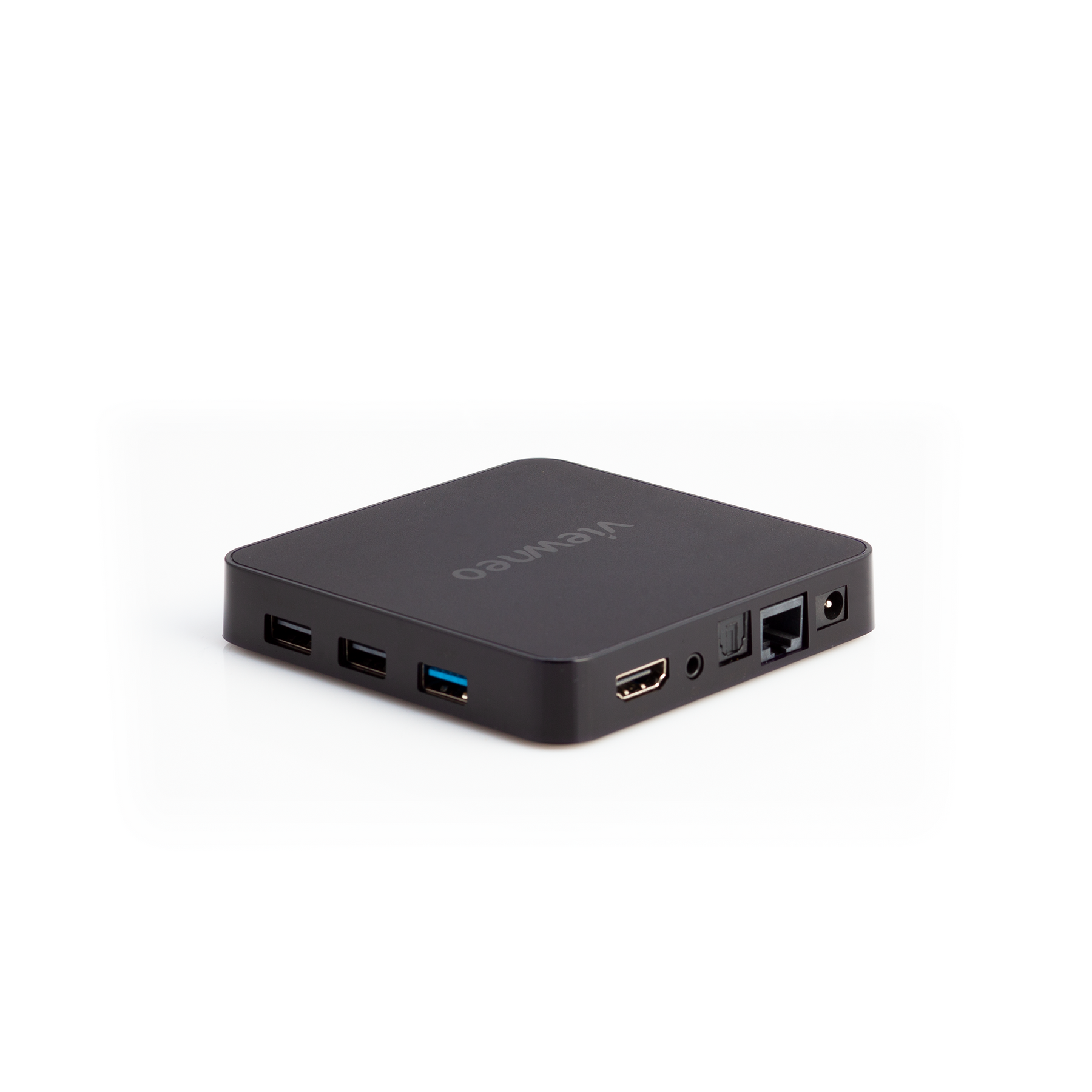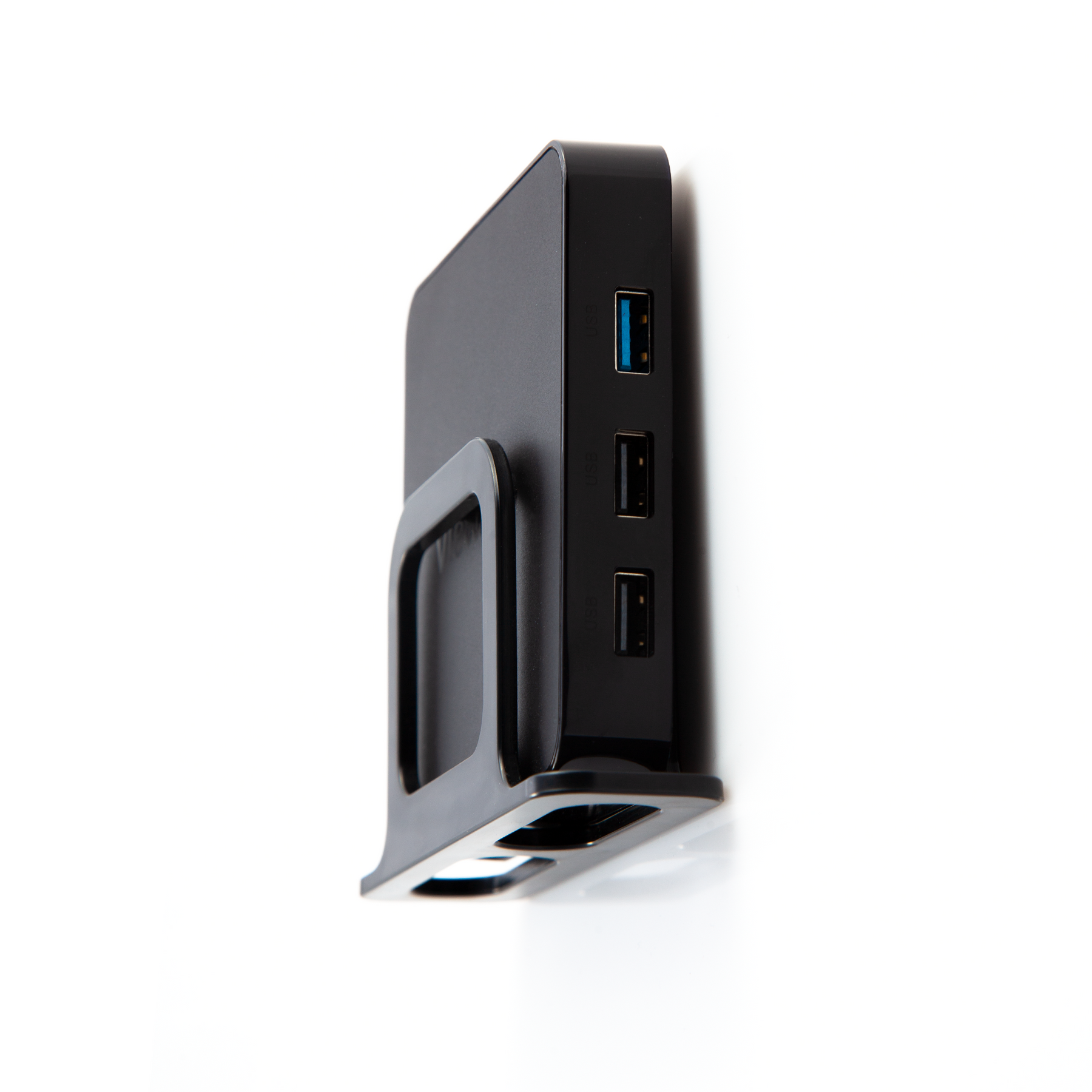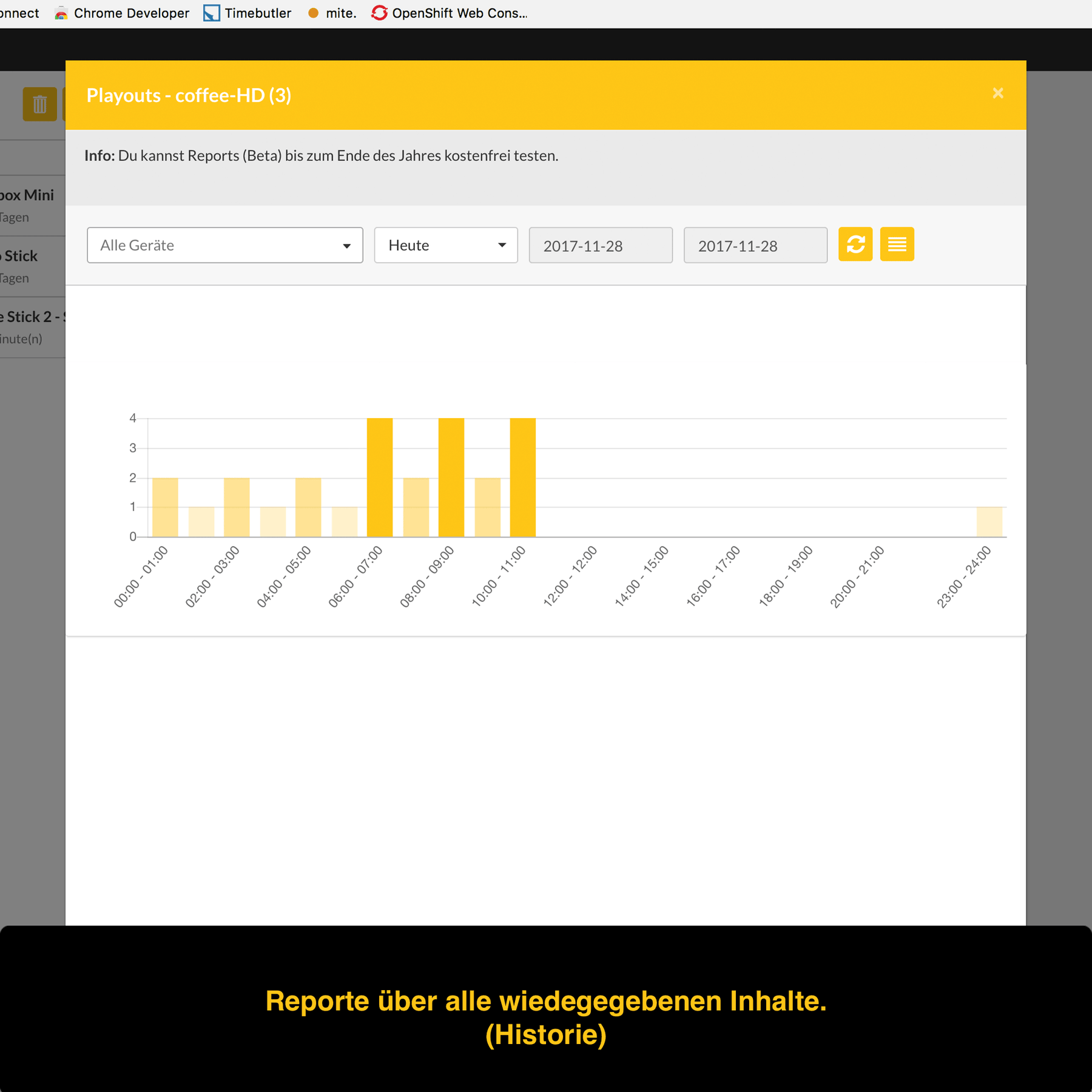 Digital signage player viewneo 4K SignageBox II
The player with the widest range of functions when used with viewneo.
The player with many possibilities
The Digital Signage Player for brilliant image reproduction with FullHD or even 4K resolution. For monitors or video walls in portrait or landscape format. A robust 24/7 playback device with a powerful processor.
Particularly easy initial setup: simply follow the instructions on the screen. The viewneo software for digital signage operation is already installed and preconfigured.
Only the viewneo SignageBox can do this
Overview
Playback of Full HD up to 4K high-resolution content
Designed for continuous operation 24/7
Also ideal as a player for video walls because of the high resolution
Operation via Wifi and Ethernet connection
Internal antenna for optimal WiFi reception
Easy to set up using a remote control or smartphone
Extremely powerful processor for stable performance
Start immediately: viewneo is pre-installed and can be set up in just a few minutes
Auto-Start: Automatically continue the playlist after turning on the screen or after interruptions such as a power failure
Cloud-based: Adjust content from anywhere and cast it to screens
Works for vertically and horizontally aligned screens
Automatic updates always provide you with the latest software
Scope of delivery
1 x viewneo 4K SignageBox II
1 x HDMI cable
1 x power supply
1 x Quick Start Guide
Requirements
A user account with viewneo (https://cloud.viewneo.com) is required to operate the Digital Signage Player.
scope of delivery
1 x viewneo 4K signage box
1 x HDMI Cable
1 * Power Adapter
1 * Quick Start Guide

warranty
We want you to be 100% satisfied with viewneo. Therefore, our guarantee protects you against possible defects in the viewneo 4K SignageBox for 1 year after your purchase.