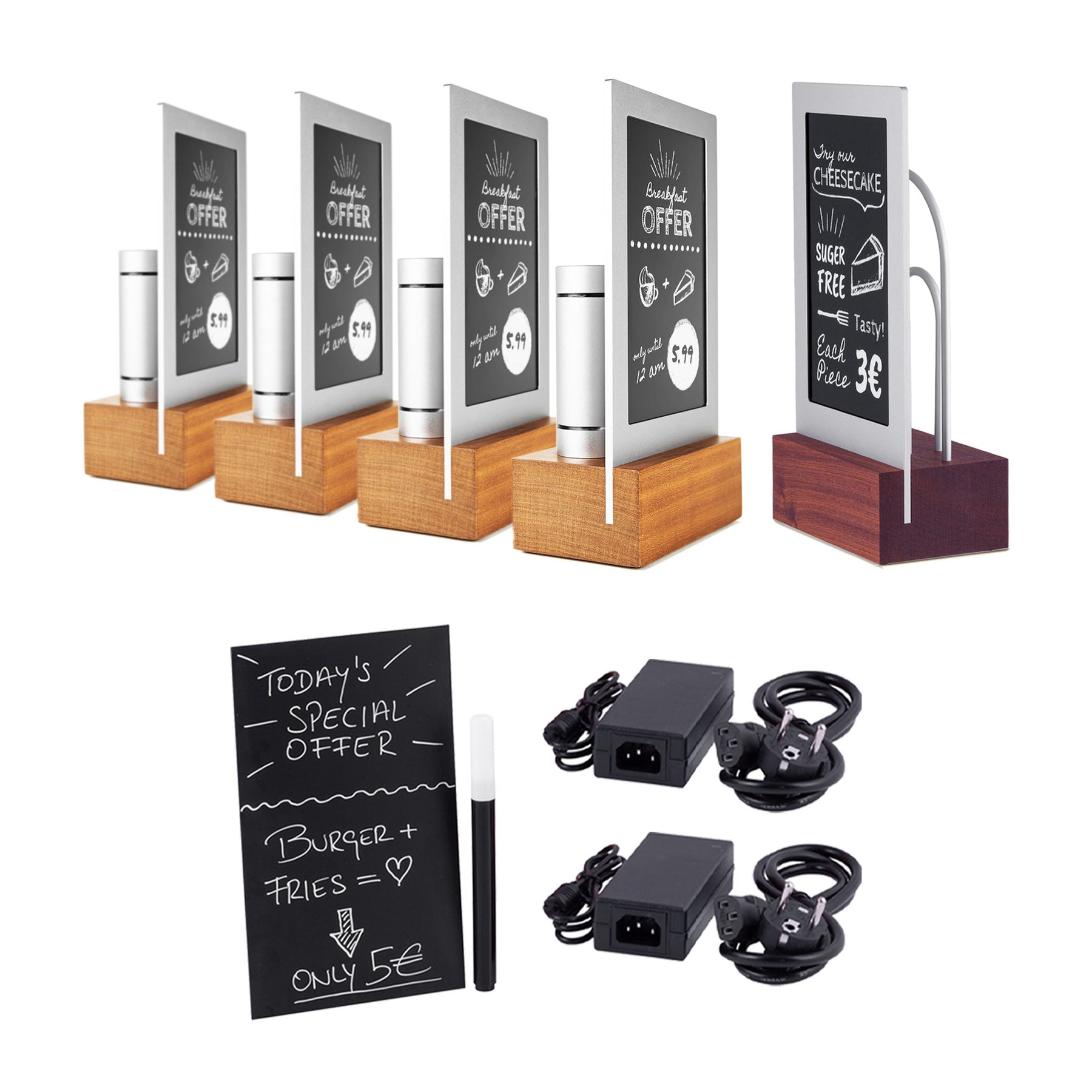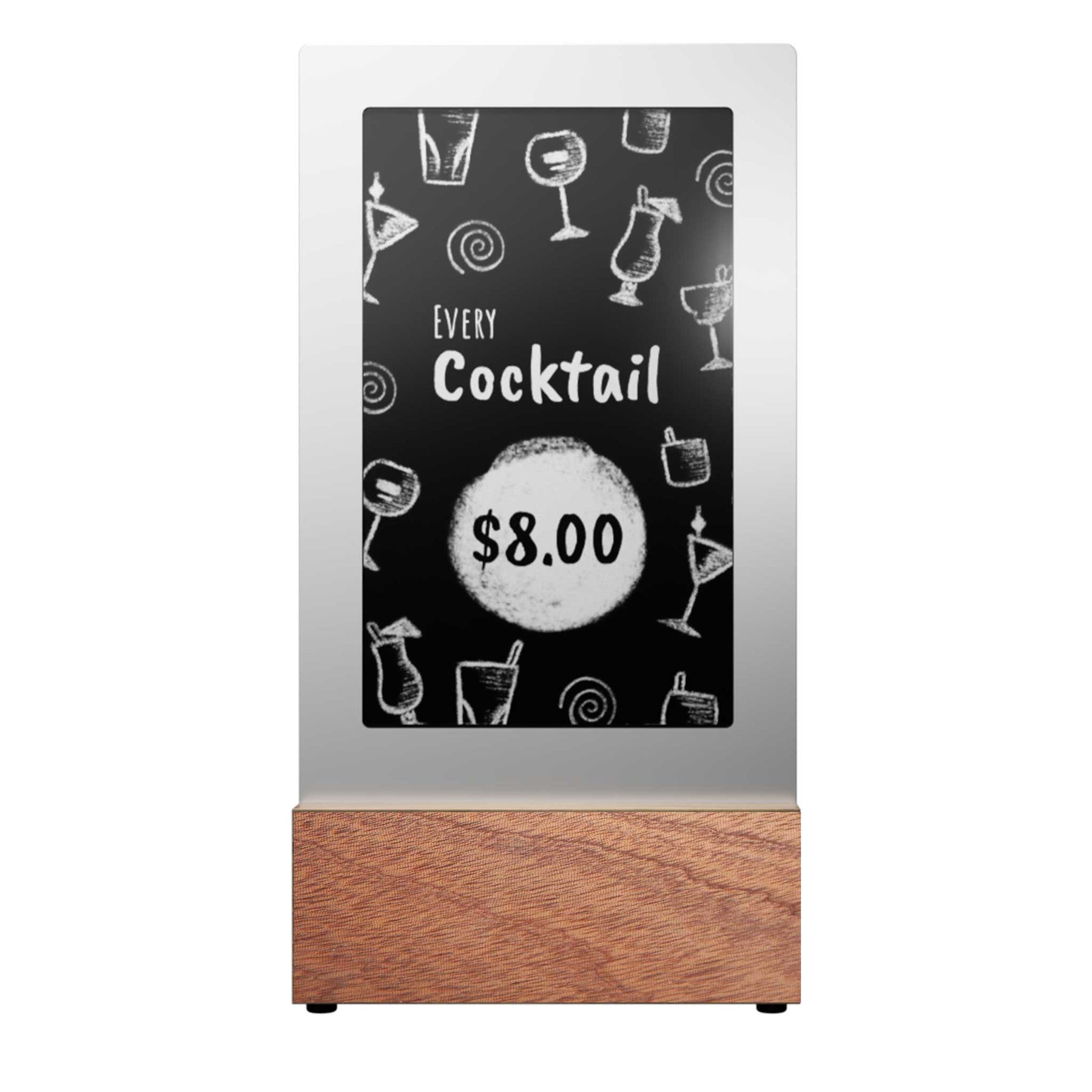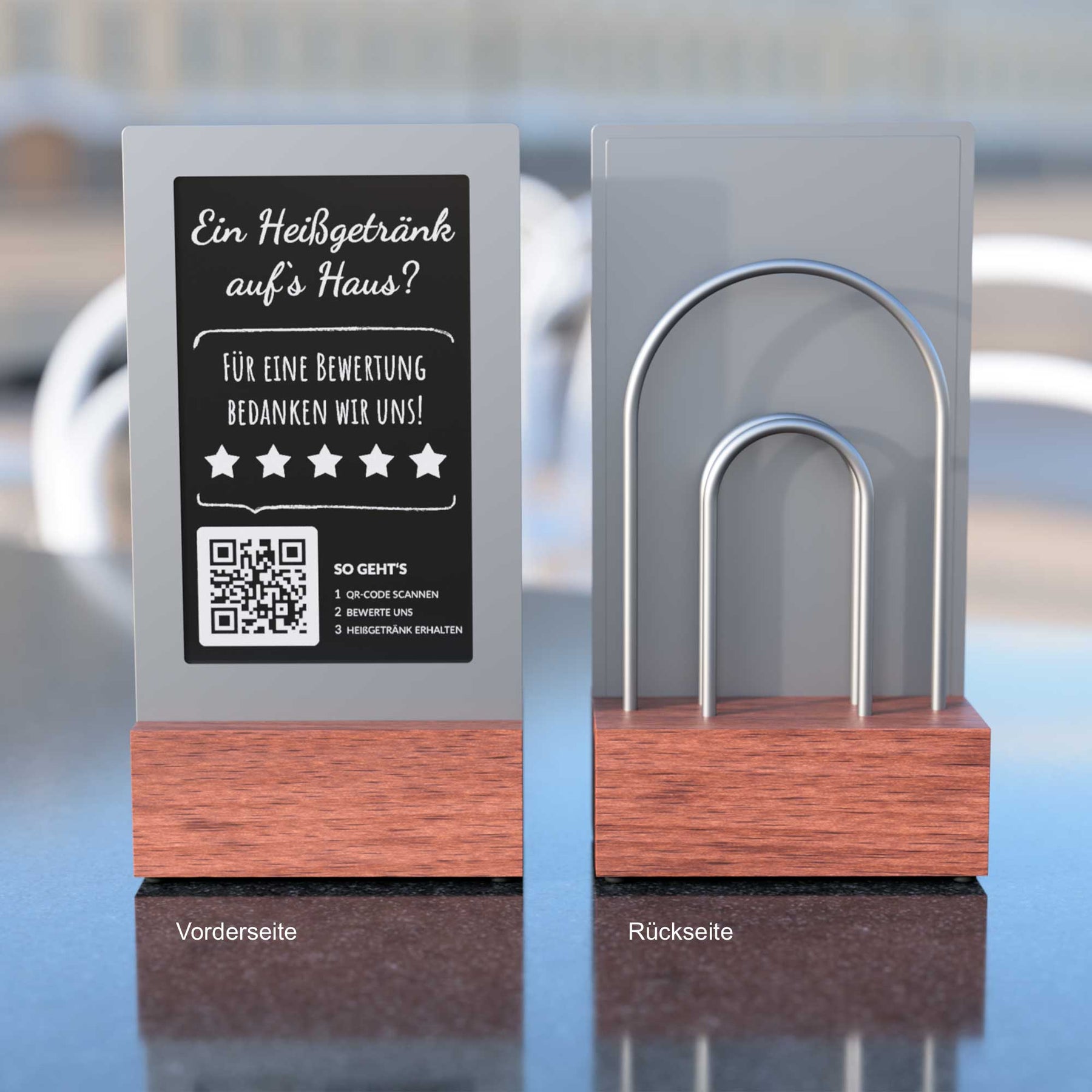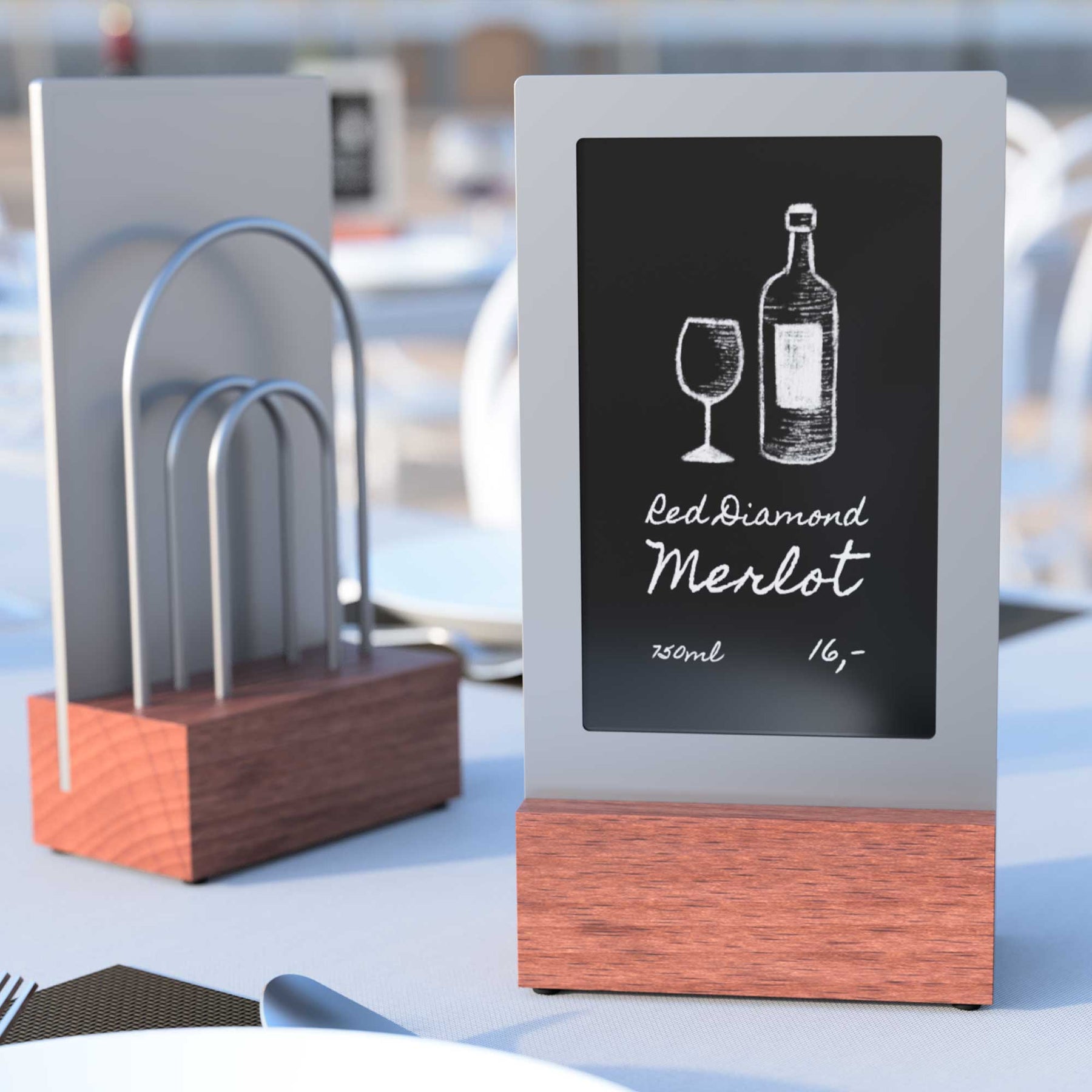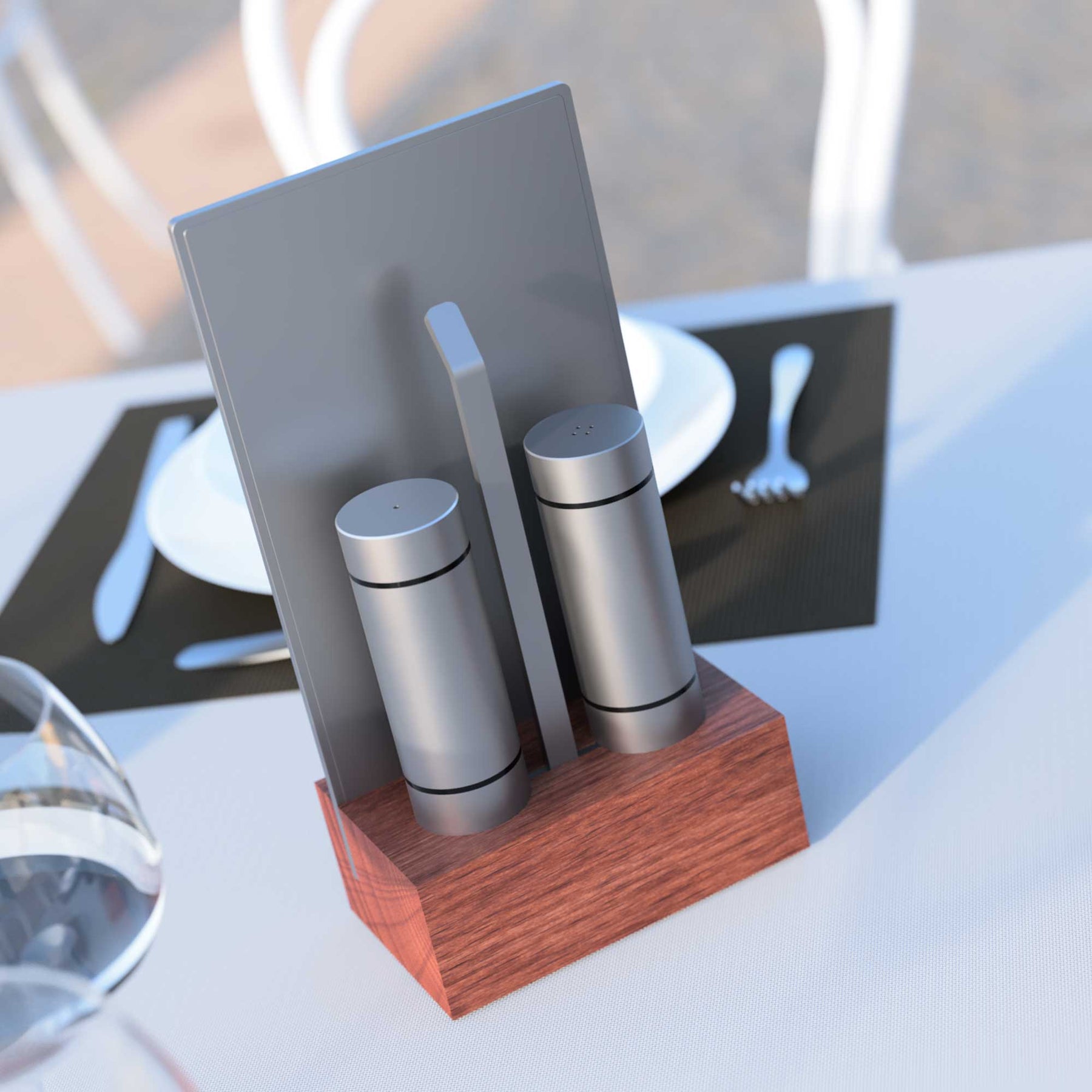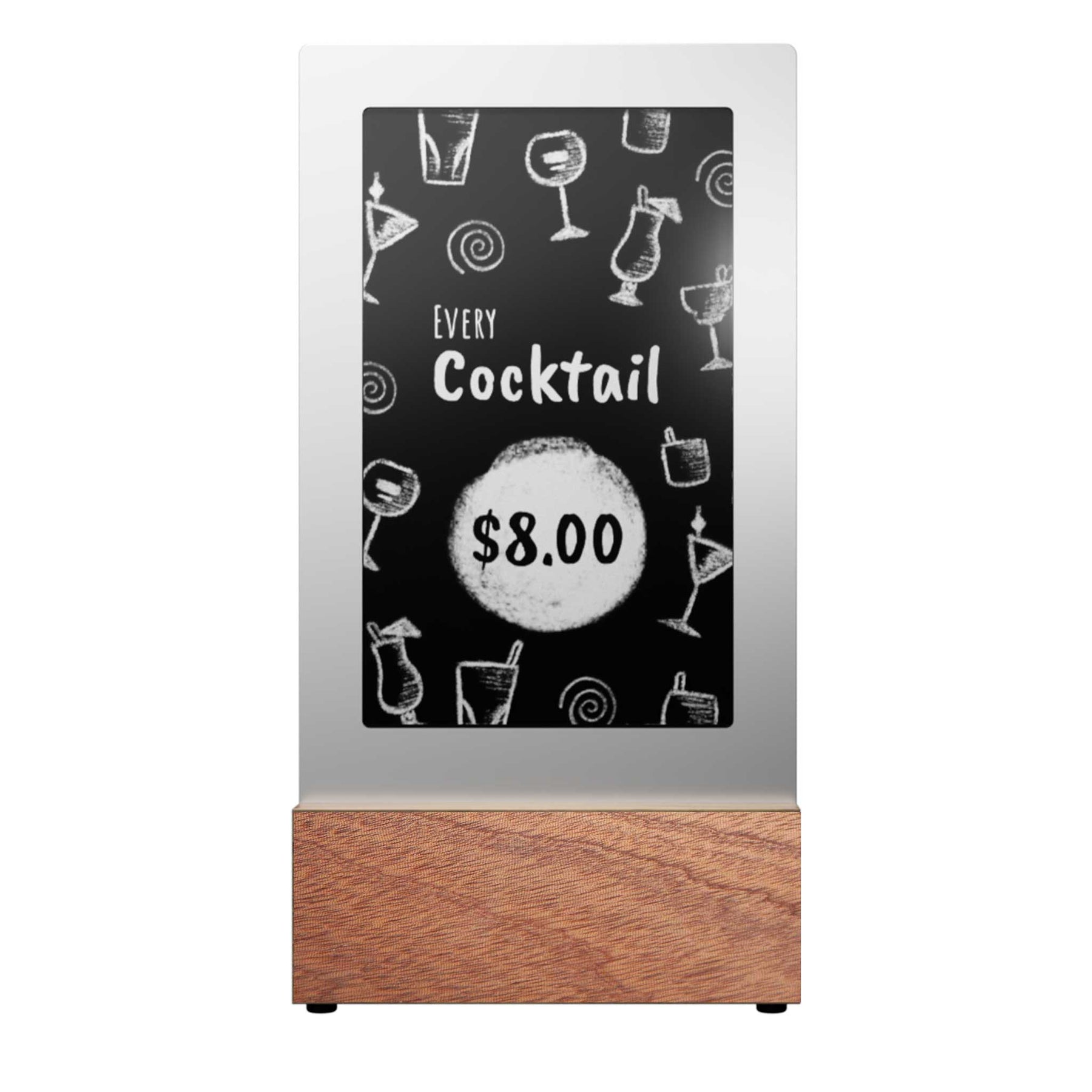 viewneo Diwa Promotion Bundle
Digitalt borddisplay i et komplett sett, bestående av 3x viewneo Diwa Shaker Back og 1x viewneo Diwa Cards Back og med alt tilbehør, som strømforsyningsenheter, tavle og krittpenn.
The Promotional Set -everything included!
Save €515.20 when purchasing the Promotion Bundle (can only be ordered once per customer)
This set is ideal for trying out all the functions of the Diwa. It includes everything you need to get started. The Diwa app is available free of charge in the Apple App Store or in the Google Playstore.

There is also a chalk board and a chalk pen. With it you can easily draw or write messages and then photograph them using the Diwa app and send them to the Diwas.
The diwa in the set is no different from the normal diwas. It is not limited in terms of functions.
The viewneo Diwa starter kit consists of:
4 x viewneo Diwa

Shaker Back Walnut

1 x viewneo Diwa

Cards Back Sapele
2 x EU power adapter

for charging the battery

1 x chalk board

and

1 x chalk pen

.
Diwa App for IOS and Android
An app is required for setup and control. The IOS version for iPhone/iPad can be found here in the App Store. For Android devices, the Diwa app can be found in the Google Play Store.
Materiale: anodisert aluminium
Dimensjoner: 75x130x250 mm (LxBxH)

Kort på baksiden:
Vekt: 800 g
med 3 aluminiumsplater for 2 menykort

Rysterygg
Vekt: 1339g
med salt- og pepperbøsse

Tekniske data
SKJERM
Type: E-Paper, 7,5", 800x480, 4 gråtoneskalaer

WIFI
802.11 b/g/n 802.11 n (2,4 GHz), opptil 150 Mbit/s

BLUETOOTH
Bluetooth 4.2 BR/EDR BLE dual mode-kontroller

BATTERI
Litiumionebatteri 5800 mAh Ladetid 9V 2A ca. 2,5 timer.